FAIRMAT's 2022 year-in-review
Deciding between — a chronological yearly round-up, talking about milestones and projects, or exhaustively listing achievements, is a continuing debate at FAIRMAT. Read our 2022 recap below, and let us know if we did it right.
Fairfactory Opening
We began our year with a winter offsite in the mountains — excited to hit the slopes and to prepare the year's checklist. The first thing we checked off our list soon after was to set up a production plant — or as we call it, "Fairfactory" near Nantes, France.
We took it from the ground up — ordering the first machines, drafting processes, organizing deliveries of the raw materials, and many other things on the list.
The circular economy also emphasizes the need to "skill and reskill" the workforce for the jobs of the future. The best that came out of this factory was that we could retain and train the site's (previously a Hexcel plant) former employees.
Our contribution to "the loop" (Circular Economy) began with the Fairfcatory.
We opened the factory to all our customers, investors, employees, and partners in an inauguration event. (Read more about Fairfactory's energy self-sufficiency.) The factory will soon be a hive of activity with more than 100 machines operated by 400 people pursuing large-scale recycling.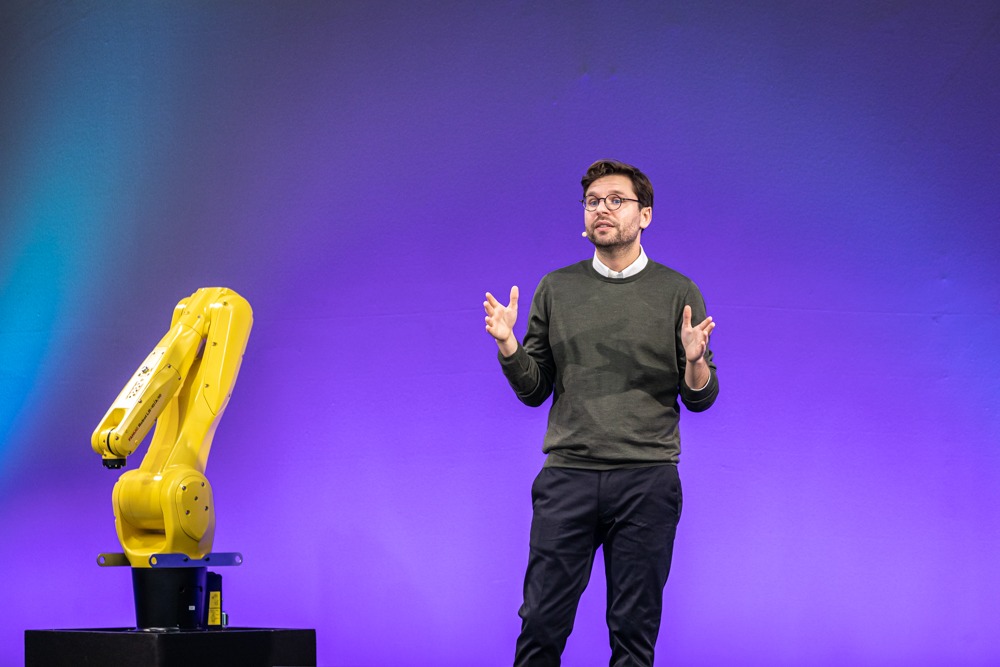 Growing inside-out
April at FAIRMAT was more of a celebration for working tirelessly and welcoming 60 colleagues (Courtesy – "Drakkathon," FAIRMAT's recruitment marathon).
It is known that it costs 15 times more than their annual salary to keep an employee that doesn't fit. FAIRMAT's 2022 employee retention rate was a lovely 93% — impressive, given our 6-fold headcount growth with 46% women employees. This feat is in part a result of our efforts in remaining transparent (check our Compensation framework and 3 HR Pillars of FAIRMAT's culture.)
Growth came with responsibilities that led us to embrace an asynchronous culture. As part of this new organization, "Thursday" was made a meeting-free day, hybrid working was introduced, and "no-work periods" for two weeks a year were announced.
Lifting the Curtain at the JEC World 2022
Summing up our successful debut at the JEC World (a global trade show for composite materials):
FAIRMAT's presence at the tradeshow was expected and noticed.
We could meet over 250 industry professionals in person.
A hundred meetings were organized over 3 days.
Keynote by Benjamin Saada (CEO, Fairmat)
New opportunities opened in the European markets.
7 media interviews and many publications.
And our relentless sales team — with rolled-up sleeves after intense but productive 3 days at the JEC.
To top it all, Fairmat secured more than 40% of the industrial carbon fiber waste in Europe shortly after, and opened a sales office in Spain. Olé!
PS: We also made it to the JEC World in 2023! (Read more about our 2023 experience at the JEC World.)
FAIRMAT's Series A fundraising
We have a gong in all our workspaces (yes, a gong!) that echoes all our wins, big and small.
We put it to use this year (very loudly and proudly indeed) when FAIRMAT raised €34 M in Series A funding led by Temasek and CNP; in partnership with Singular, The Friedkin Group International (TFGI), and Phiture (Raise Sherpas).
This round of fundraising was among the biggest Deeptech fundings in France and worldwide in the year 2022 (Check out our Fundraising Deck used to raise this round).
As much as it supports FAIRMAT's value proposition and reflects the teams' commitment, this funding fuels our ambitions to think big and beyond. (Learn more about FAIRMAT's post-funding plan)
Key milestones in a nutshell
Small things, big difference: All our commitments align with the UN's SDG goals, and our mission is entirely about protecting the planet — but that's not enough. Well-rounded thinking — applying all the commitments to ourselves is crucial.
With this perspective, we try giving equal importance to everything from recycling our waste to our choice of service providers and even our choices to buy only bulk products for breakfasts from organic producers or avoid buying products that go around the planet before arriving at our door.
DuoDay initiative: In support of the DuoDay initiative, we had the privilege to invite two disabled individuals at FAIRMAT to assess different jobs they were interested in. This effort from our CEO has now opened up the inclusivity discussion, and we plan on working on it over the following years.
A good dilemma: FAIRMAT flagship materials were now being manufactured for 30 automotive, consumer electronics, and sports and leisure customers during the year. But the catch is — despite the work they put into this, our teams had to keep the news under wraps for customer discretion. Our customers got to sell their products first; we joined them later.
Winners of the 'Circular Economy': We competed against 180 startups from around the world in the 13th edition of the Cleantech Open France Competition — and secured first place in the "Circular Economy" category for our innovation for the environment.
R&D Lab: 400 sq. m space in the industrial neighborhood of Paris, is now home to our complete robotic cell and testing machines. Later, this is where our Material teams achieved 70% better-performing material results than the original after recycling.
Second anniversary: A little creative fun was planned for FAIRMAT's two-year anniversary – a 2-hour live radio show aired between the offices and Fairfactory. Teams shared their memories and discussed music, as is tradition.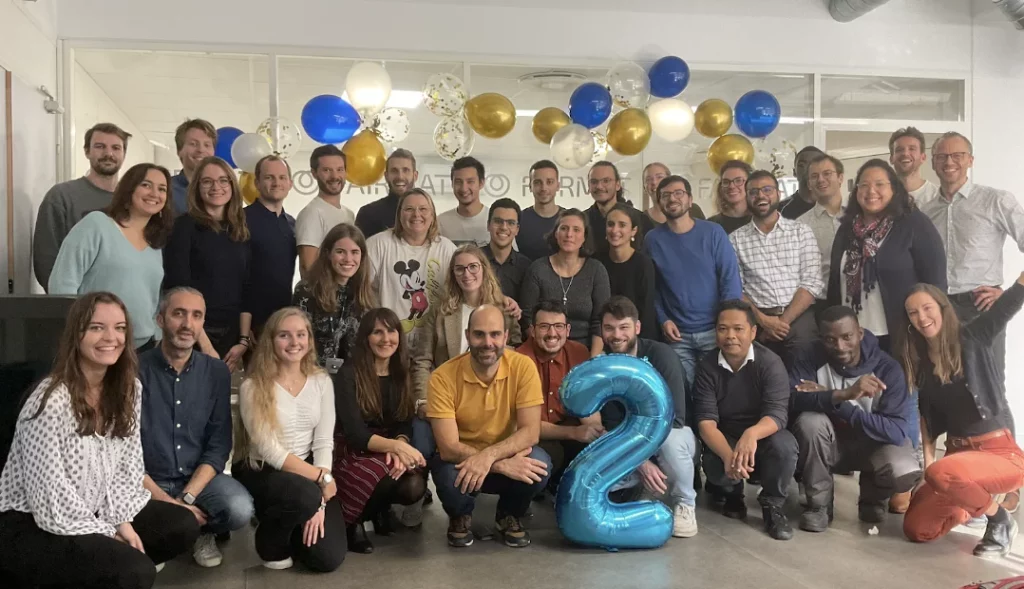 We're glad you read this far — subscribe to our newsletter if you'd like to hear from us every month.