Feb 15, 2023

What are Black
and Green Friday?
What are those days in November that are all about consumption? Let's explore Black Friday and Green Friday
November has several highlights, depending on your perspective: theMovember movement, Duoday, Black Friday, and Green Friday. We took a dive into the history of the Green Friday movement to understand why it exists and why it's important.
Black Friday Story
"Black Friday" is a big (some might say huge) trade operation from the United States. Introduced in the 1960s, it was initially a sale day on the Friday following Thanksgiving.With impressive discounts, Black Friday has become, in the space of 30 years, the sacred day of mass consumption around the world.Driven by Amazon, it arrived in France in 2014 and conquered France in just a few years. The cumulative turnover in France amounted to almost 2 billion euros in 2019. On Black Friday, merchants make almost 10% of the revenue generated during the Christmas period.
One heavily-criticized day, and the birth of Green Friday
In recent years, Black Friday has become a symbol of overconsumption. It highlights unnecessary spending and the resulting pollution. This day is in stark contrast to current awareness and challenges. On Black Friday, there's no solidarity; everyone for themselves! It's manic consumption driven by the fear that there will not be enough for everyone. Concerns about the environment are set aside, replaced by unnecessary purchases, primarily in fast fashion.Associations, environmental collectives, companies, and brands have been mobilizing for four years to propose alternatives to Black Friday, encouraging everyone to become a more conscious consumer and rethink their consumption.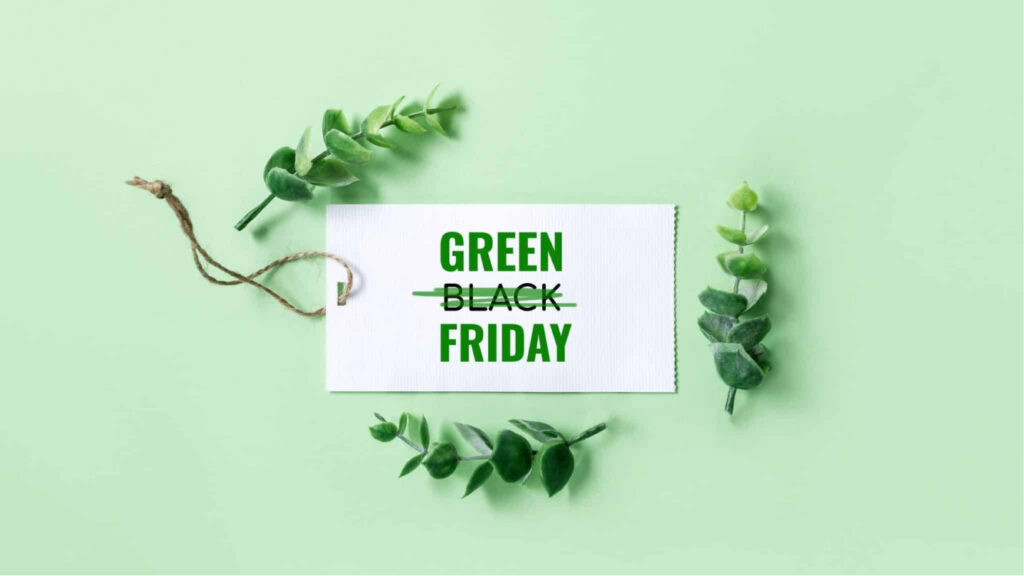 The main challenger: Green Friday
The term Green Friday was born in 2017. It aims to challenge Black Friday and to make the general public aware of another, more responsible form of consumption. Green Friday is an alternative to compulsive consumption, to unnecessary purchases dictated by scarcity marketing. Its aim is not to make consumers feel guilty, but to highlight their responsibility and appeal to their free will as consumers.The movement takes different forms, from a complete boycott of Black Friday to the commitment of brands and consumers. Green Friday has only one goal: to move the focus towards cooperation, connection and the environment.In addition, organizations that want to participate in Green Friday must be involved in reuse, responsible consumption, and/or the promotion or sale of ecological products and services.The circular economy that promotes, among other things, ecological values, collaboration, and reasonable consumption is a significant player in Green Friday. It also allows us to bring the ethos of Green Friday into our everyday life.
The appearance of Green Friday is a concrete example of a pushback against mass consumerism and a growing awareness of its impact on the environment. Green Friday is a way to take action and show consumers where you stand.Fairmat supports the aims of Green Friday, and actively participates by promoting and encouraging global recycling rather than manufacturing new products that can reduce available resources (see article Interview "End of rare metals: time to choose").
Discover our latest
customer stories