Fairfactory
Where the industrial revolution begins
The Fairfactory
in action
At the Fairfactory, Fairmat integrates the latest technology to recycle advanced products, mechanically transforming the reclaimed carbon fiber into a second-generation, high-performing material.
This new kind of high-tech composite is made from 100% recycled carbon fiber and is used to develop innovative consumer goods.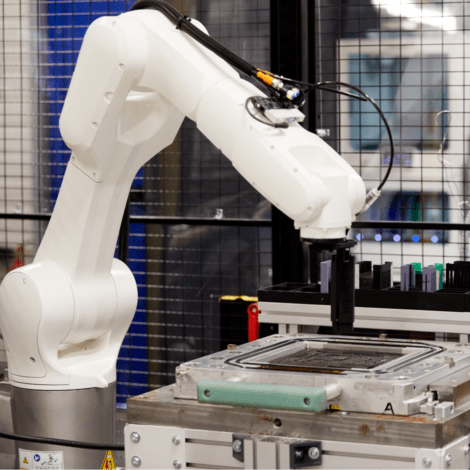 The opening of the Fairfactory
Watch a short video of the opening of the Fairfactory – The future of advanced materials recycling
Fairfactory
at a glance
+25
machines and robots mainly managed through machine learning
We have implemented scalable technology relying on 2 applications of Artificial Intelligence:
Machine Learning and the Digital Twin.
Next steps
We will also expand within and outside the EU:
sales offices opened outside of France to meet demand
2 more factories are planned in Spain and Germany
a factory operational in the United States next year
followed by expansion into Asia
We expand globally, but keep our operations local, because local recycling is eco-friendly recycling.
That's how Fairmat is becoming a "multi-local" company.
R&D Laboratory
Our laboratory is located in an industrial incubator in the 19th district of Paris.
At Fairmat, it's clear to us that abstinence isn't the key to achieving national and global sustainability goals. We need technology to help us get to where we need to go. Projects carried out in the Fairmat lab are based on Machine Learning and the Digital Twin.
Our objective is to predict the evolution of our materials and to optimize quality. The tests we carry out in the lab ensure Fairmat materials meet our stringent quality standards and allow us to create eco-designed products that meet and exceed our customers' expectations and requirements.