Materials
offer
We design and build high-performing, cost-effective products with CFRP Chips,
our second-generation carbon fiber
Advanced
recycled materials
With our advanced recycling technology, we produce CFRP chips, a second-generation carbon fiber that can be used in various consumer goods applications.
When powered by AI and robots, this second-generation material can be put into various structures to develop tailor-made parts and products.
Sustainable
High-performing
Lightweight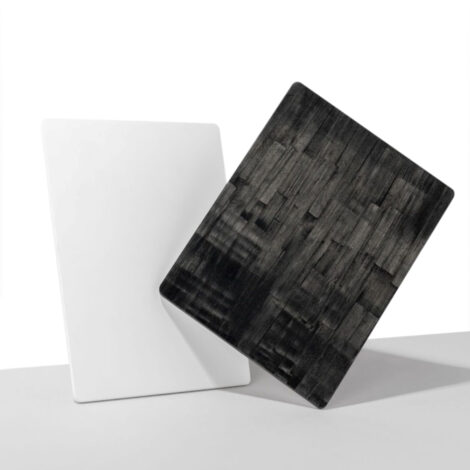 Fairmat CFRP Chips
Fairmat's CFRP Chips, our second-generation carbon fiber, is a new kind of high performance composite made from 100% recycled content.
This sustainable material, powered by robots and AI, can be put into a variety of layouts and structures to customize the mechanical properties and maximize the performance of your products.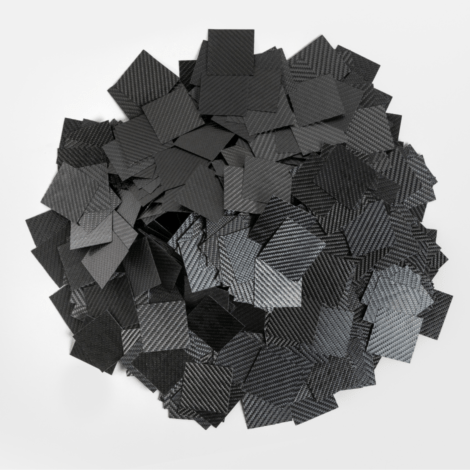 Suitable

for a variety of industries
Our project with Decathlon, a leading European manufacturer of
Padel rackets
"We are delighted to be working with Fairmat to develop the sports equipment of tomorrow. At Decathlon, we are committed to reducing the environmental impact of our products."

Guillaume LENCLEN, Manager of the Composite BU at Decathlon
Key characteristics

and benefits
We offer a full range of materials for sustainable solutions across multiple industries. Here's why Fairmat is the top choice for some of the most forward-thinking and innovative players in industry today:
Replaces virgin material: Our recycled material emits less CO2 than the materials it replaces.
Recyclable and durable: a material that lasts for centuries.
Examples: Taking into account the avoided impacts of replacing virgin materials, Fairmat products will save 15 000 metric tons of CO2e every year. Fairmat laminates have 43% lower impacts on GHG emissions (in kg CO2e) than aluminum. The comparison was made with comparable properties (eq. 1 kg of Fairmat is compared to 1.2 kg of aluminum due to better mechanical properties).
Tested for maximum impact, strength, and flexibility – according to your needs. Our materials exceed the required physical and mechanical properties found in commonly-used wood, plastic and metal materials.

Examples: 800Mpa of flexural strength and 500 of tensile strength.
Reduced weight for equivalent stiffness. We aim to provide unique properties that enable higher technical performance across various industries.
Let's see how we can work together.

Let's start!