Consumer Electronics
solutions
Sustainable & High-Performance
High-end audio, gaming, portable audio, home entertainment, AR/VR: our material is suitable for a wide range of Consumer Electronics components.
Fairmat's innovation offers many advantages to manufacturers, such as lighter AR/VR or audio headsets, while maintaining high mechanical performance. It also replaces aluminum, steel, or plastic parts with sustainable material. Robotic carbon fiber molding and machining technologies produce high-quality finished parts.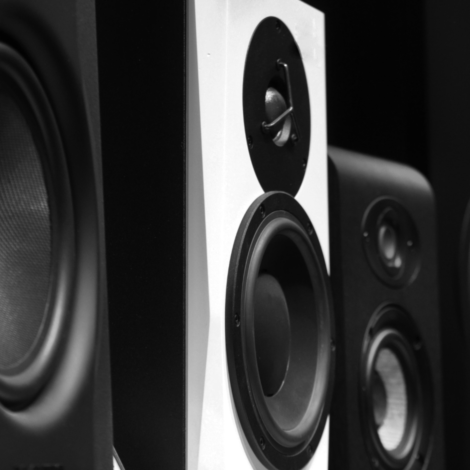 Examples of applications
The move towards sustainability is underway in the Electronic Goods market. Fairmat material gives manufacturers the option of a more intelligent and sustainable material, with more ingenious production and a unique esthetic.
For example, the Fairmat ranges can replace:
the faceplate, usually made of a thermoplastic-injected material
parts with high cosmetic finish
casing
metal plates
rigid acoustic parts made from complex machined metal parts, with smarter molded-design parts
Features of Fairmat material
The Fairmat Material Promise
Reduces the carbon footprint of your products dramatically: Fairmat is recycled and recyclable
Allows additional customization to specifications due to its unique properties
Customer case study
Fairmat's Smart Molding Technology makes it the ideal material for Audio cases. We are currently working with a world-leading manufacturer of high-end audio
The Fairmat Infinity® range uses Fairmat's proprietary molding method to simplify production by reducing manufacturing and assembly steps. Production efficiency is improved, with fewer operations, lighter parts, reduced transportation costs, less energy used, and time saved.
In addition, the part is made of recycled carbon fiber and is itself recyclable, further reducing the environmental impact of the product's life cycle.