Padel Rackets
Be more sustainable: use our fair, low-carbon material!
A circular economy and high performance –

a winning combination
Fairmat's research and development is focused on creating high-performance, low-carbon-impact materials made from recycled carbon fiber composite.
This environmentally-friendly material is used to produce panels and molded pieces, enabling the manufacture of lightweight, robust, sustainable padel rackets with high mechanical properties.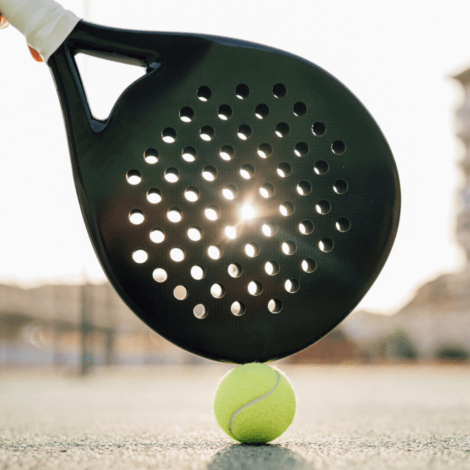 Use case: Fairmat x Decathlon
Decathlon is one of the world's leading sports equipment retailers.
One of Decathlon's aims is to reduce the environmental footprint of sports equipment and meet new consumer expectations.
That's why we have joined forces with Decathlon to develop a range of KUIKMA padel rackets.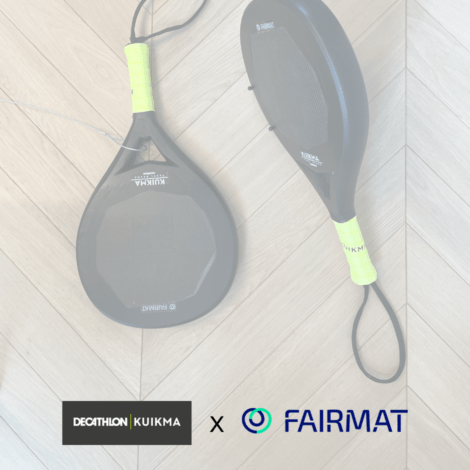 Choose an advanced recycled material for your

padel racket
At Fairmat, we understand the importance of choosing the right racket.
That's why we won't compromise on mechanical properties when developing our racket components.
Different materials are used across different areas of a padel racket, such as the frame, core, face, and grip.
The frame – the part of the racket surrounding the face – is a component that requires strong, high-density materials. Fairmat's high mechanical properties make it the perfect material for a padel racket frame.
It offers an outstanding balance between hardness, lightness, and resistance, providing a more comfortable and safe game.
In addition to great performance, Fairmat offers the advantage of reducing the environmental impact of your racket – it's now recycled and recyclable, with a low carbon footprint.
Key characteristics

and benefits
Advantages of replacing virgin carbon fiber with Fairmat materials in padel rackets
Discover if our material suits your
padel rackets