Use case Decathlon x Fairmat
Sustainable Padel Rackets
Sustainable sports equipment for Decathlon
Decathlon is one of the world's leading sports equipment retailers.
One of Decathlon's aims is to reduce the environmental footprint of sports equipment and meet new consumer expectations.
That's why we have joined forces with Decathlon to develop a range of KUIKMA padel rackets.
This collaboration marks the beginning of the transformation of the composite sports equipment industry, offering products that are more respectful of the environment while maintaining exceptional performance.

A circular economy and high performance – a winning combination
Fairmat focuses on research and development to create sustainable padel rackets with high mechanical properties.
The Fairmat material, with its high performance and low carbon impact, enables the production of light, robust, and sustainable padel rackets. This initiative is in line with Decathlon and Fairmat's desire to promote a circular economy and to adapt to the current challenges of raw material scarcity.
The Fairmat solution
Our team of experts works closely with researchers and industry partners to develop solutions tailored to Decathlon's specific needs. Our fiber reinforcements make the product extremely versatile, allowing for faster, more agile movements.
This collaboration positions Fairmat as a key player in the transition to high-performance, low-carbon sports equipment. We offer Decathlon a quality solution that allows them to achieve their goal of developing sustainable sporting goods made with 100% recycled carbon fiber.
Decathlon talks Fairmat
We are delighted to be working with Fairmat to develop the sports equipment of tomorrow. At Decathlon, we are committed to reducing the environmental impact of our products.

Guillaume LENCLEN, Composites BU Manager at Decathlon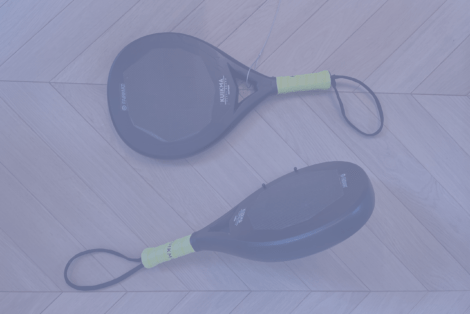 Key characteristics

and benefits
Advantages of replacing virgin carbon fiber with Fairmat materials in padel rackets
Discover if our material suits your
padel rackets